One of the main reasons that David and I headed down to south Georgia last weekend was to move my youngest sister, Callie, into her dorm at Georgia Southern University. Whether I'm ready to believe it or not, my baby sister is a freshman in college! We loaded up her dorm room gear (which includes anything black, white or hot pink), packed her some Ramen noodles and Easy Mac, and drug along our will to move her into a fourth floor dorm room in sweltering south Georgia heat.
And of course I was super excited about the opportunity to help decorate a blank slate of a room! And in thinking about how I could help add to the room, I realized that I felt a DIY project coming on.... I wanted to give Callie something sentimental but fun, so I settled on a photo collage. The only thing I knew in starting this little project was that everything just HAD to be black, white, or hot pink. I have to admit, working with these colors was kind of fun considering there's not an ounce of hot pink in my house!
Back to the project. I picked up a 50% off basic black frame (no backing or glass) at Hobby Lobby. I drilled several holes in the side of the frame (ok, you caught me again, David drilled the holes) to place several screws. I (ahem, David) then wrapped picture framing wire around the screws across the length of the frame. Like so:
Here's a close up for the curious:
Then comes the fun part. I went to a few different craft stores and picked out some fun scrapbook paper.
And let me tell you, these funky, girly patterns are RIGHT up my sweet little sister's alley! And, duh... black, white and hot pink!
Then I got the pleasure of sorting through a bunch of our old pictures. I wanted some recent shots, some old shots, and a few non-photograph items. Callie loves anything with her initials on them and anything girly. So I pulled a random assortment, including some of the following.
A shot of our family cocker spaniel, Charlie (otherwise known as Chuckles, Chud, St. Charles Sebastian, or sometimes just Dog):
And while Callie obviously knows the recipe, I thought I'd throw in a handwritten copy of a family favorite- Saturday morning french toast:
And a picture of me and my wee little sisters with my dad, many years ago (and yes, that is me rocking the "all denim" outfit, you can be jealous):
With that said, I had to get the pictures, etc. to attach to the frame, so I decided to paint some basic tiny clothespins that I picked up from Walmart for $1.88. Before the paint, the clothespins looked kind of like this:
But, obviously, the natural wood is not black, white or hot pink, so I spray painted them a glossy black. Needless to say, here's the final product:
You can see I added the pictures, her initials (the CFG is chipboard from the scrapbook department and I picked up the "C" button from the fabric department at Michaels), a sweet little satin fabric hot pink flower, and all of the fun scrapbook paper (how cool is that black glitter paper!). I also wrote some special, personal messages on the back of the frame with a paint pen (a Bible verse, a favorite quote, and a few words about how PROUD I am of my little sis!) which added even more personalization to the gift. And yes, the picture of Callie with a Burger King paper bag on her head is definitely a silly inside joke that has lasted about ten years now!!

The presentation to her was certainly filled with a lot of tears and laughter-- I sure did get my sentimental moment! My family was there when I gave it to her, so it was very special to share the entire project with everyone! Here are me and my beautiful sister with the frame once we got it hanging in her dorm room (please ignore the fact that we are slightly very sweaty!):
Don't worry, I've got another version going (which is slightly less black, white and hot pink and more neutral and earthy toned!) for our living room as well! I'll share that next week! Have you guys made any fun DIY wall art lately?!
PS. I posted an update on the frame I made for our house today (September 1, 2010). Here's a sneak peek, but check out the Update Post!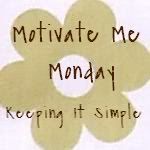 Linked to:
House of Hepworths