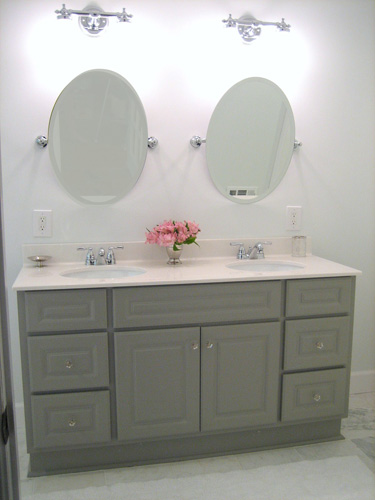 One Project Closer
nominated our renovation as one of their weekly picks for their summertime "Before & After Series." You can see the original feature the room
here
. It's a really cool program, because not only did David and I win a $50 Home Depot gift card, but OPC donated $100 to Habitat for Humanity in our honor! Can't beat that.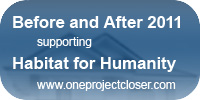 Now that summer has come to a close, One Project Closer is picking a final winner from all of the summer projects. Well, actually... YOU are picking a final winner! It's an open vote!
So if you are so inclined... please head on over
here
and vote for our bathroom to win! We're #10 on the list. I figured that if anyone knows how hard we worked on this room, it's all of you. David and I would be thrilled for the recognition... and the Home Depot gift card doesn't hurt either! : )
Thanks so much, friends! Have a great weekend.