Hi friends! It's been quite the week for me so far, so let's dive in to see what's on my mind this Friday.
1. Hello, drama queen.
I feel like Little Lady June may be quite the drama queen! Between her crazy
switch-a-roo from a boy to a girl
to what has now become a somewhat dramatic labor, this little diva is definitely all girl so far! We spent last week braving some major contractions through an ice storm. Luckily, the ice melted and my contractions slowed and we made it through last week happily. This week, David and I spent all day Wednesday at the hospital, after my midwife decided at my regular appointment that I was in labor! They admitted me to the hospital but released me that afternoon to go home and rest. So I woke up Thursday morning and the contractions had all but disappeared. Insane! I went into labor with H at 38 weeks, 3 days and today I'm officially 38 weeks, 5 days today, so this waiting game is all new to me! Needless to say, we will be spending this weekend hanging out and waiting for this baby to get here!
2. Sewing. I broke out the ol' sewing machine earlier this week to pop out a quick project for little miss. I had no clue how tough "minky" fabric is to work with (it's the blue dotted fabric in the photo... I mean, really, that stuff is impossible!) until after I had finished the project and put this quick pic on Instagram. So many of you lamented how tough the fabric is to sew. Well, now I'm glad it's not just me! Can't wait to share this project with you on Monday.
3. Spring. It feels so close! Yesterday, HDawg and I spent all day outdoors with my in-laws, trying to walk this baby out. He had so much fun exploring and enjoying the beautiful outdoors. I hope this weather is around to stay! Not only for the sunshine, but the spring fashion, too! Pretty soon, I can actually fit into something other than David's XXL work out tees and basketball shorts. Like maybe some of these....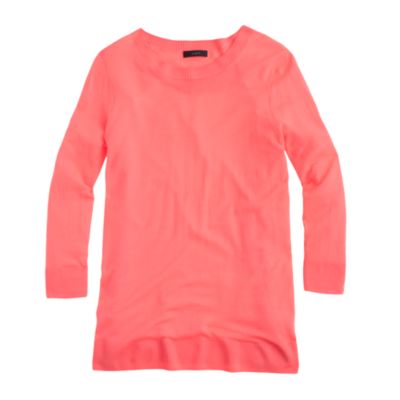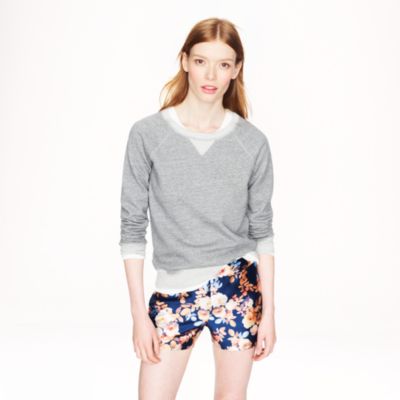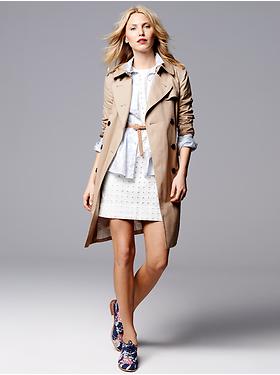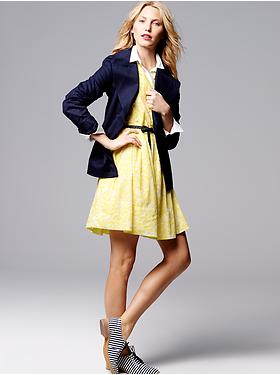 I love spring fashion... it's so fun to mix cool and warm weather pieces.
4. Tuesdays at Ten June. Don't forget to submit your projects to me for next week! I've already got a few awesome things lined up- your project, recipe or room makeover could be included, too!
That's all I've got for today. Have a great weekend!