I'm a big magazine fan. Are you? There's literally not much more that I love than sitting down with a pile of my favorite glossy mags and devouring their contents. Plus a margarita. On the rocks, extra salt. Heaven!
If you follow me on
Pinterest
, you know that I oftentimes pin my favorite magazine spreads straight from my iPhone onto my Pinterest boards. I love having all of my favorite inspiration in one place.
And this amazing laundry room from last month's edition of
Real Simple Magazine
is no exception. Do you know how much I love this laundry room? A lot. It's got organization, it's got style. Everything you would want in a laundry room! It makes me want to snatch up a laundry room for a bada$$ makeover ASAP! While I love
our rental house's laundry room
(it's got a ton of space and the awesome secret passageway), it's tough not to be able to redo it entirely when I'm inspired by such beautiful spaces like this! Anyone in Atlanta have a laundry room I can hijack to make over? You pay for the materials and buy me donuts and coffee and I'm your girl. Seriously, wouldn't that be fun?
Until then, maybe I should come up with a list of my favorite temporary laundry room fixes for us renters out there. Would y'all be interested in some inspiration like that?
Here are a couple other laundry rooms that have struck my eye lately out in the blog world.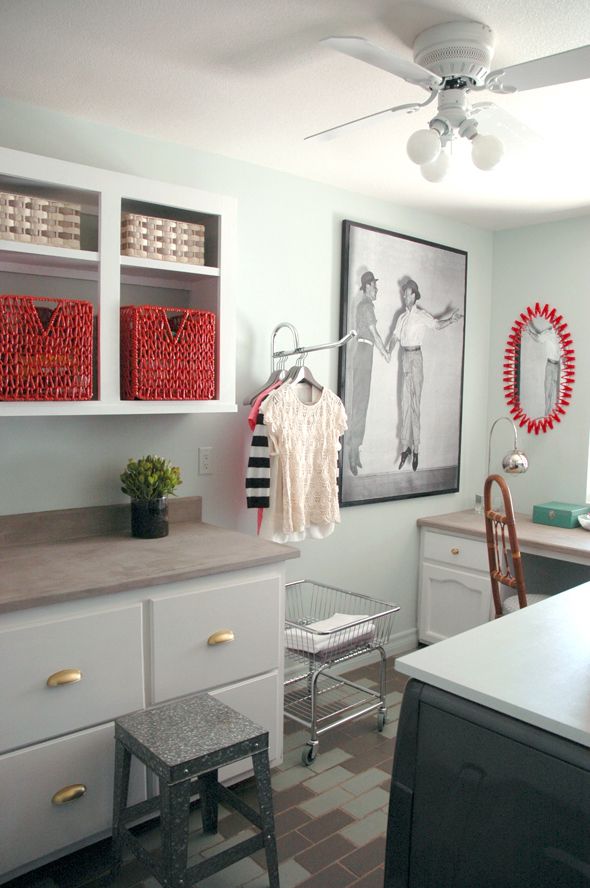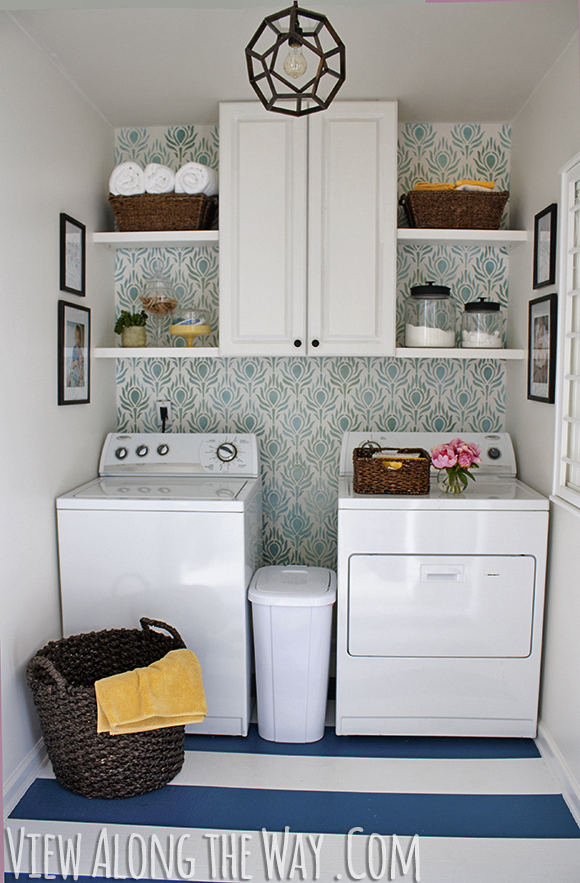 my sweet friend Kelly's
laundry room
(that was recently featured in BH&G!) over at A View Along the Way
For more inspiring laundry rooms, check out my
Laundy Room Pinterest board
. Now someone get me a laundry room to paint to my little heart's desire, stat!
Psst! Have you entered your most favorite recent project for tomorrow's Tuesdays at Ten June feature? Shoot me an email (tenjuneblog@gmail.com) with "Tuesdays at Ten June" as the subject line or tag your photos on Instagram with #tuesdaysattenjune!